SMO stands for Social Media Optimization – Social network optimization is the use of social networks to manage and develop an organization's messaging and internet presence.
Like Search Engine Optimization, Social Media Optimization plays an important role in the success of a Website. Especially, now that social networks are increasingly influencing your blog, website, brand, optimizing social networks for your Blog or Website has become equally important. Especially for an e-commerce website, Social Media Optimization is very important, people often use social media invites to buy products online. Just as important, social media will help you create your own brand.
It's not too complicated, but it takes time to experience and practice, and I and my friends will review the main ideas of SMO through the content below.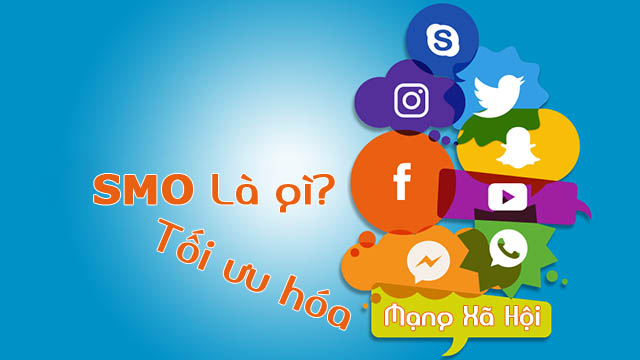 What is SMO?
SMO stands for Social Media Optimization – Social network optimization is the use of social networks to manage and develop an organization's messaging and online presence.
As a digital strategy, social media optimization can be used to increase awareness of new products and services, connect with customers, and improve news coverage.
Many people view it as search marketing optimization. Either way, it's the next wave of network marketing doing digital marketing, the perfect combination of search engine optimization (SEO) and social network. As a business in the Internet age, you cannot survive without addressing the critical issues of online visibility and customer engagement. That is exactly what SMO is used for.
What do you think about SMO?
Back to SMO is the technique of promoting your products, building a brand on different social channels. Including video sites like Youtube, social networking sites like Facebook, Twitter, social bookmarking sites like Stumble Upon, Reddit and many more. After updating Google Panda and penguin, to build your Website's trust and authority factors, your social media influencer will play a great role. I'm sure you have to think about this. First of all, social network optimization means properly optimizing your articles for social networking sites like Facebook, Digg, Google Plus, reddit, etc. and there are more than 100 social networking sites.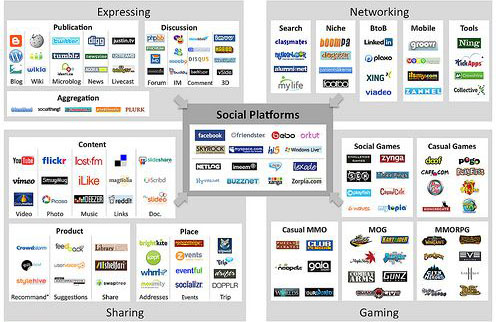 What is the difference between SEO and SMO?
SEO Search engine optimization means you target traffic from search engines, including OnPage SEO and OffPage SEO. Talk about SMO – social network optimization optimization it is mainly about on-page (OnPage) optimization. It's about including articles that go viral.
Which social media site? First of all you need to make a list of social media sites that you will be targeting. Make a list of social media sites that are relevant to your niche. Like propeller works well for SEO articles.
How to start optimizing social networks?
Visitors from social networking sites like Facebook, Google+, are people who are looking for news fast and they don't stay long. The only way to stop them and reduce bounce rate by giving them more of what they want. Keep them moving around within the site by using related articles and internal linking. Three important factors will be the foundation of social network optimization:
Factor 1: Content is king
If your content doesn't target the entire community, regardless of country, caste and religion, it's not going to target social networks well. Social media articles need to be based on relevant research and with relevant data. People won't believe you if you're not a celebrity or a good influential Blogger.
Factor 2: Website Design
Design a blog or Web design play a major role to reduce your bounce rate and then get more interaction like like, share, G+… on these sites. If the design of your blog is offensive, it will immediately be fired. Ease of navigation and less advertising have always been favored by social crawlers. In my experience, a website with a white or light blue background will look brighter after it has been brought into the dark background of the social network.
Factor 3: Content navigation
As mentioned above content is king ?? Readability is a key part of success. Posts with Images, Lists, Data, and Statistics do well on social media. If you do write make sure you put it in the same category so that readers can easily navigate to other articles of the same genre.
CONCLUDE
People often get quality traffic from social networking sites but most of us pay little attention to showing off our best articles. This can be done by linking them to an article dedicated to your article. If you liked this article, you might want to read this one of mine:
Please help me fill in the missing ideas if you have any more ideas for social media optimization. Because I know this is a somewhat conceptual issue, and I'm sure there are omissions that need to be updated.
Source link: What is SMO? How to optimize social networks?
– Witgie.com