What is Natural Link and how does it affect SEO? Is it another myth or does it happen for real and what is the impact on rankings and traffic?
I will try to provide answers to the above questions using the blog you are reading now as a case study and also provide you with examples of natural links.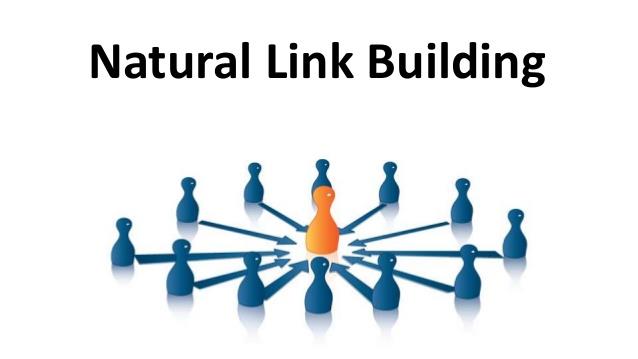 Natural Links are natural links that Google likes
What is natural link?
Organic link building is exactly what is naturally generated backlinks without the website owner having to go and create them through guest posting or other forms of link building.
Simply put, organic links occur when other webmasters, bloggers, or website owners link to your content (blog, images, products, videos, etc.) because they think it is useful to the reader and adds value to their website or pages.
Is organic link building important?
In the SEO industry, having natural links is widely accepted as the best, safest, fastest, and one of the most effective ways to promote a blog or website.
With organic links, you can rest assured that your content is good and that your rankings and traffic will not be affected by Google's algorithm change.
Is it another SEO myth?
One of the things I was really confused about when I first started blogging was 'how to get organic links'.
I don't know what I have to do to get others to find and link to my content.
I have always believed that this is a myth and that the only way to get links is to build them.
However, the problem with link building is that sooner or later Google will find out that those links are unnatural and you will eventually lose both rankings and traffic.
Even worse, they may also impose a penalty on your domain and that will make it harder for you.
So the only way to gain rankings is to avoid bad practices but follow white hat SEO techniques and natural link building is one of them.
What are the determining factors 1 What is a Quality Link?
Quality links are links that come from high-quality websites.
This definition will vary depending on the quality of the SEO you are talking to. This is what I consider to determine the quality of a website:
This site is a niche, or at least has a regularly updated section on the subject.
No outbound links to adult, illegal, or fraudulent websites.
You won't be able to see that they allow sponsored content (except for clearly marked ads).
The media kit and publicly viewable promotional pieces have no price or mention of text links or backlinks.
Finding them in the Google news feed is a good sign that they are trustworthy or of high quality in the eyes of Google.
Links obtained will be written by staff, not contributors. Contributors can be purchased more easily and many major publications have started not following their links. Do a Google search for the Huffington Post and nofollow and you'll see plenty of discussions since they flipped the switch.
Links come from content copy. That has to be earned – unlike blog comments, forum mentions, press releases and other areas where anyone can easily build or buy links.
What are the real benefits from these links?
Traffic – All of the above sites got a lot of traffic and on the day the posts were featured on their homepage I got a good amount of traffic to my blog.
Industry recognition – It's always good to be featured by some of the top blogs in your industry.
More natural links – When the big guys link to you, other blogs also link to you. If you are important to the big blogs, you are important to the smaller blogs as well.
Brave – Similar to Monday , but when you see those natural links flowing in, you will have more courage to continue what you do.
Many shares on social networks Posts that attract organic links are also the posts that get the most attention on social networks.
Better ranking – Incoming links have an impact on rankings, and the pages that receive those links rank well on the first page.
How do you get natural links?
Obviously this is the most important question of this article. The benefits of natural links are all great, but how do you get them?
The best thing for me is to always keep a few things in mind when creating content for which I want to get links.
To make or make someone feel important or have an emotional reaction?
Why would that person want to share, link to my Content by tagging a friend in it?
Did I provide a solution to a common or unique problem?
What is unique, special or different about the way I present this Content?
In what ways have I explained better, in more detail, or given examples of something complicated, funny, or helpful?
Is it difficult to share a Link to this content?
Where did I promote the content that people who see it can provide me with quality backlinks and references (sometimes this is an influencer with a large following of bloggers)?
It's a three-step process and one that I'm sure you've heard before but let's review it again:
#1 – Write/Publish/create great Content
If the content is not good then naturally no one will link to it. If you're still at the top and no one is reading your content, don't despair; write like your articles are read by thousands of people and try to make them better and better.
Don't just look at the present, try to plan for the future. When the time comes and traffic will start pouring in, you have to be ready with good content to attract visitors.
#2 – Social media: Social media
Social media may not have a direct impact on rankings, but it does have a direct impact on organic link building.
Through social media, you can expose your content to the people most likely to be interested in and link to it.
In my case, these people are other bloggers, Digital marketers, writers, content contributors, SEO Experts, etc.
This is the type of person I follow on social media, and this is the type of person who is more likely to link to my content.
Without a social media presence this is not possible and this is a good reason why everyone (blogger or business) should maintain a good social media presence.
#3 – Consistency
Constantly writing great content and promoting it on social media while also trying to build connections with other bloggers is the way to go.
Timing is important, and to find the right time to get your content to the right people, you need to be consistent in your publishing schedule.
Doing it 2-3 times per week increases the chances of this happening more than doing it once per month.
Is Guest Posting Natural Link Building?
I answered this question in the first paragraph above but I would like to clarify this again.
When you engage in Guest Post writing and publish content on some other website and somewhere in the content you include a link back to your site, this is not natural link building, right even if it's free, even if it's in the author bio.
This is not to say that all links from guest posts are bad, but you cannot consider them 'natural links'.
Summary
When the founders of Google created their first website ranking algorithm, natural links played a very important role. More than 20 years later, natural links are still very important with one key difference.
Every day, thousands of people try to manipulate Google's algorithm by creating backlinks that look like natural links, and Google is constantly modifying their ranking algorithms to detect and mark them out. these fake links.
Additionally, organic links are more important than ever not only for rankings but also for traffic and industry recognition.
They are also the fuel to keep content marketers doing whatever they can do best, i.e. creating and promoting content.
The best way to become a link magnet is to create great content, make social connections with people who might be candidates to link to your content, wash and repeat.
See more: How to earn 40 natural backlinks per month instead of building
Dung Hoang, Seothetop

Source link: What is natural link? How to get organic links
– Witgie.com