RankBrain is the machine learning (AI) algorithm that Google uses to sort search results. It also helps Google process and understand search queries.
Google RankBrain is no longer new in the SEO world, but it exists and it is the deciding factor of the future. Google's ranking algorithm is no longer managed by humans. A new machine learning technology called RankBrain has entered the search agenda, and it's now responsible for most (if not all) of Google's search results.
What is RankBrain's impact on SEO and what digital marketers need to know about the program? Let's find out with me the content below. Content included: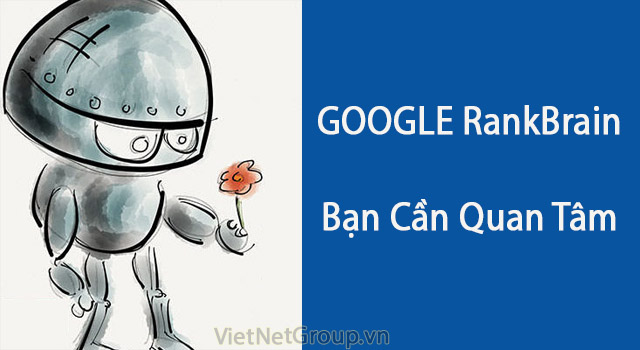 What is RankBrain?
RankBrain is machine learning, Google's artificial intelligence system used to process search results. It works in conjunction with Google's current search algorithms to provide better, faster and more complete results.
How does RankBrain work?
RankBrain is responsible for converting words and countless search keywords, entered on Google's search engine, with quantitative numbers that machine learning like computers can decode and understand.
It uses mathematical processes called vectors and advanced semantics to learn about people's search patterns and apply inferences to future search results, rather than being programmed in advance. and scripted.
Simply put, RankBrain is a system that tries to give better meaning to search queries, understand the true "user intent" and return the most relevant results to the user.
Eg: if there is a word that RankBrain is not familiar with, it can make assumptions about other words or phrases that might have similar meanings, so that it can filter those words for the user.
How effective is RankBrain?
Google engineers did a competitive test with RankBrain on its performance by guessing which search pages would rank at the top of Google's search results. In the end, the test showed that the engineers were right about 70% of the time during the test, but RankBrain learned that program by making 80% correct predictions.
Is RankBrain an Algorithm?
In fact RankBrain not an algorithm. It is the latest addition to Google's search engine algorithm, called Hummingbird.
What are the improvements in search I'm seeing?
When I search on Google, my queries are not always short keywords. In fact, instead of the simple search that Google's previous RankBrain algorithm could handle, I think many people, like me, are often eager to write full sentences like "Best coffee shop overlooking the river in Saigon" Gòn?" are efficiently solved by conventional search algorithms.
Google conceptualized RankBrain technology for this purpose so that it studies and learns from this research itself. Whenever a question is entered into the search box, Google will provide accurate results or filter the closest results related to the query, and RankBrain learns from those efforts and delivers more comprehensive results. Future.
RankBrain will make every question more meaningful to the search engine's algorithm; it's like talking to a person. Rated as the 3rd most important ranking factor, RankBrain is currently responsible for the majority of Google search results.
How RankBrain Measures User Satisfaction
Sure, RankBrain can take a hit for new keyword insights. And it can even tweak the algorithm itself.
But the big question is:
When RankBrain displays a set of results, how do I know if they're really good?
Take a look at the photo below
In other words, RankBrain shows you a set of search results they think you'll like. If more people like a particular page in the results, they will help that page increase its ranking.
And if you hate it? They will remove that page and replace it with another page. And the next time someone searches for that keyword (or a similar term), they'll see how it works.
What does RankBrain observe?
It pays a lot of attention to how you interact with search results. Specifically, it is looking at:
Organic click-through rate
Time spent on that page
Bounce rate
Pogo-sticking
These are called user experience signals (UX signals).
Let's see an example: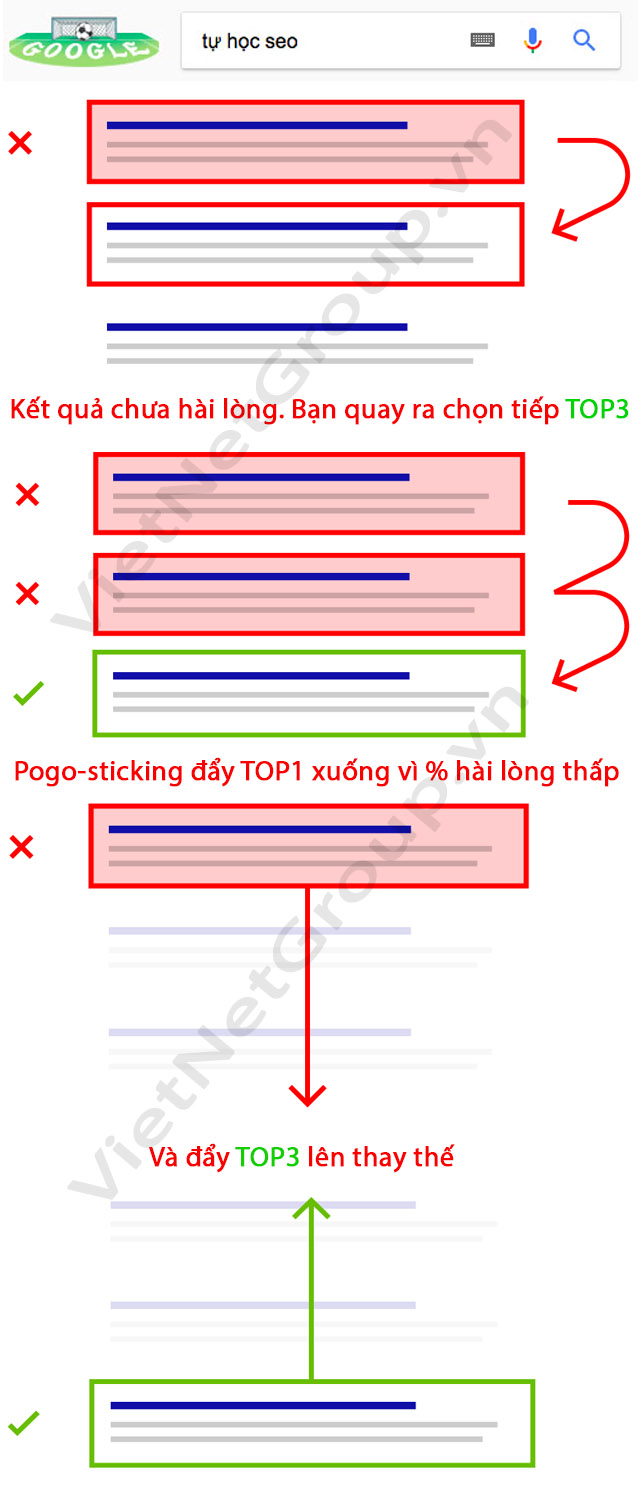 References and uses: Backlinks
RankBrain's Impact on Search
Looking further, it can be assumed that a few changes are possible due to Google RankBrain.
Improved search results ensure user satisfaction which means users won't read through multiple results. Again, the first three will be the most popular and frequently used by users. This means that the pages that rank in the top positions get the majority of the traffic, making the rest of the search results less important.
Highly optimized results also mean higher relevance. Sites with less comprehensive results will drop their rankings and gradually lose their high rankings, as only the best results will be ranked.
RankBrain is taught offline by Google, which means it's provided with words or phrases that could go viral online. This particular feature is useful for website owners whose content has a unique theme or wording. RankBrain will instantly identify those words and make the results more relevant to the user.
RankBrain is supposed to make search results smarter and more user-friendly. We are currently in the habit of doing long-tail searches because we want more precise and specific results.
RankBrain and SEO
Great content is more important than ever
It is well known that keywords are very important when writing content for any website. Google's algorithms can identify these algorithms in the content of the page and use them in the ranking process.
Single keywords won't get you lasting results. Google's processes (including RankBrain) are smart enough to identify great content and, without providing users with a great experience, your chances of ranking high in the results are limited.
You should see a useful information: How build SEO campaign success
Ranking algorithm is constantly updated
Previously, a mathematical algorithm was built to determine search rankings that remained constant and efficient until the next update.
With RankBrain, the algorithm has undergone some major changes. Results will constantly fluctuate and change to allow for accuracy of results. As a result, website owners will now have to be flexible and smart in their keyword choice.
RankBrain is using artificial intelligence to determine what users really want to learn. Therefore, instead of creating pages that focus on only one keyword, it is better to create content that targets the main keyword and several related keywords.
CONCLUDE
Artificial intelligence has always been seen as the next step in technological evolution and with the advent of RankBrain in search algorithms, it is certain that the SEO landscape will gradually be more about user experience and less about keywords or other traditional ranking signals.
RankBrain is now responsible for billions of search queries and it is certain that in the months or years it will play a more important role in improving the quality of Google's search results.
See more packages: SEO Training In our course, in all 3 courses, we explain these techniques very well.
Source link: What is Google RankBrain? why do you need care?
– Witgie.com