Are you thinking of buying backlinks even though it's 2020+ now?
Don't worry, it's not your own problem, there are many people who are having the same question as you.
Most people doing SEO have considered buying links.
Let me start with the reasons why people (like myself) are thinking of buying backlinks or have bought backlinks.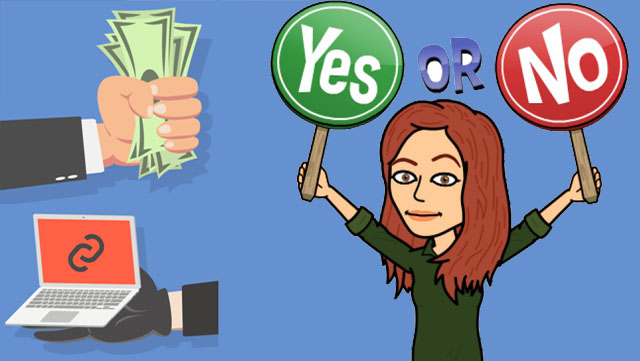 Why People Buy Backlinks
In the implementation of the company's projects, we still distribute part of the cost for the backlinks. Backlinks are still an important factor determining how high Google ranks your Web site. As long as everything is well moderated and up to standards, here are the reasons why we buy these backlinks:
1. Buy backlinks to save time
What some people don't realize is the whole strategy build backlinks White hat or black hat are both very time consuming jobs. Let's say you want to focus on buying the right quality backlinks and even the extremely quality link juice rated by Google.
If you want to get backlinks through outreach, you need to:
Create quality content that drives value
Feasibility for relevant link opportunities (others naturally refer to you)
Eligible for those opportunities (Is your content, site worthy of them linking to)
Build relationships to get links
Request affiliate placement on eligible sites
Check out different outreach strategies to improve your response rate
If your request is approved, you need to create content (actively create content to post on websites they accept for posting)
If you don't want to create your own content, you need to go through the process of hiring a writer.
This needs to be repeated, and everything needs to be controlled.
But wait a minute:
If you want work SEO If your website does not involve buying and selling backlinks, you will create systems, set up and hire staff to perform these tasks. Not only that, you will need to train each person, so that they can perform this task properly.
It sounds easy, but to follow such a proactive construction plan will require a lot of money and people. You have to hire project managers and implementers to build your own system.
So I want to explain the correctness of the problem when people buy backlinks, they are not actually buying a backlink they are buying a small process
At this point you might be thinking:
"Doing the above job is like white hat SEO – black hat SEO – or gray hat SEO?"
Private Blog Network (PBN)
Here is the process of building that network, a lot of steps you need to perform and monitor:
By 2020, I think the process has become more gray
Find expired domains that meet your minimum criteria
Choose a domain name that meets the criteria based on further analysis
Buy a domain name (or join a domain auction to own it)
Buy hosting for the domain
Install a domain name on a web CMS (like WordPress)
If you are using WordPress, install and setup the plugin
Create basic pages and find themes to make the site professional
Create an author for that blog owner
Continue to check the quality of the domain where the blog is installed
If the domain passes your test, then you have to write content to put a link to your main Website
Or, go through the content purchase process
If the site is not indexed, perform a URL check and load it to be indexed
Create additional content – ​​supplement
Buy social interaction or traffic to increase website authenticity
You can do all of the above yourself, but your work will be boring around building this PBN.
What I explained above is for the domain part only. After you get more (traffic, reach…), other action issues will be taken like network management, dealing with hacked sites, dealing with untrusted servers and even deal with having your web pages removed from the index by Google.
On the flip side, you can simply use a service to go through this whole process for you. What I said above, you are buy a process.
You get it:
Buying backlinks (buying a process) saves time. But that's not the only reason people buy backlinks. Take a look at the second reason I gave.
2. Faster results when buying the right backlinks
I'm assuming you're trying to buy white or gray/black hat backlinks. If that's the case, buying backlinks will obviously speed things up for you to get more backlinks. That's because you don't spend a lot of time on the construction tasks I talked about above.
Instead, you will be able to focus on other SEO priorities like content creation, optimization technical SEO, improve user experience, optimize pages on the web.
Buying backlinks is dangerous
Buying backlinks with Google Webmaster Guidelines. It doesn't matter if you're using a private blog network.
Buying backlinks is buying backlinks.
That means the big danger is that if Google catches you, you will get a manual impact on your site. In short, that means your organic search traffic will be killed overnight.
Everything I wrote above to say that, when you read this far, you will probably think about buying backlinks (or buy a right process)
Trust me:
I will further explain the aspects you need to be clear if you buy backlinks.
With that said, there is an undeniable truth when it comes to buying backlinks:
Buying placements on real websites is less risky than investing time and capital in fake built sites (I said above about old domains).
Do not get me wrong:
All forms of buying backlinks are risky. But from a risk perspective, it's very hard for Google to know for sure if the link is natural or not.
This is no exception for building a private blog network.
Building a standard private blog network is very difficult, and most people do it with a trace of error. I support this job if everything is carefully calculated and the investment is very methodical (including cost, effort, time and money).
But here's what you really need to know:
Having backlinks on really good websites is safer than getting backlinks on private blog sites.
At this point, I am sure after reading all this, you are probably thinking very hard whether to buy or not. I said above, we buy a process…
If you are still wondering how to do it. I will explain in more detail below. Let's do:
Option #1: Risk Analysis
If you are willing to take the risk of losing your traffic overnight. Then let's analyze where that risk comes from.
Is saving time and getting results faster worth the risk of getting a penalty?
Remember that certain types of backlinks are high risk. For example, buying backlinks from a private blog network is more dangerous than buying a backlink position on a really good blog. Or on a website with high authority from Google and users.
Option #2: Use a proxy site
One way to reduce risk is to create a website outside of your physical business. For example, let's say vietnetgroup.vn is my company website. I will create a separate website hypothetically named "domain2vietnet.com" and I will focus on ranking that site.
That way, if "domain2vietnet.com" is affected, at least my corporate website will remain intact.
This is of course not an absolute fit strategy because:
It's a waste of resources
Your company website can still be penalized if you link two websites together.
Option #3: Invest capital in other areas
I know SEO can cost you a lot of capital and thought. When you first do SEO, it's hard to think about anything else.
I know in the beginning it's easy to get caught up in the whirlpool of SEO and forget that there are better impactful things than SEO that can help your business grow.
Creating a great product/service is the most important thing. It doesn't matter how good you are at SEO if no one wants to buy your product or service.
CONCLUDE
Buying backlinks is totally possible, but I explained it's us buy a process. What you need to do whether you build the process or buy it, you need to control the process.
Do a risk analysis and think about investing in an approach other than SEO. It will make your business more sustainable.
Source link: Should You Buy Backlinks? What should be noted about this issue?
– Witgie.com