Do you want to learn about SEO, do SEO and develop your career? I have been in the SEO field since 2010 and in this article I will help you come to a decision whether SEO is a career choice for you or not.
Search engine optimization (or SEO) is not something new. It's been around for almost two decades but it's only gained popularity in the last few years and since then it's been seen as a real career.
If you want to get into the SEO profession, there are several factors to consider besides getting the right training.
The job of an SEO expert is not merely applying in practice the theories learned through a course, but also needs much more.
10 steps to start from learning SEO to doing SEO successfully
In fact, SEO is not just a matter of getting the right training, what other skills should an SEO professional have?
The short answer is a diverse set of skills including analysis, communication, and development skills (you don't have to be a developer but you do need to understand basic HTML code).
Navigate the path to get a job in the field digital marketing and start achieving SEO success can be summed up in these 10 steps.
At the end of this article, you can also find answers to common questions surrounding it:
+ Is SEO a good career choice?
+ What is the next step to improve your SEO skills?
+ How much money can you make as an SEO expert?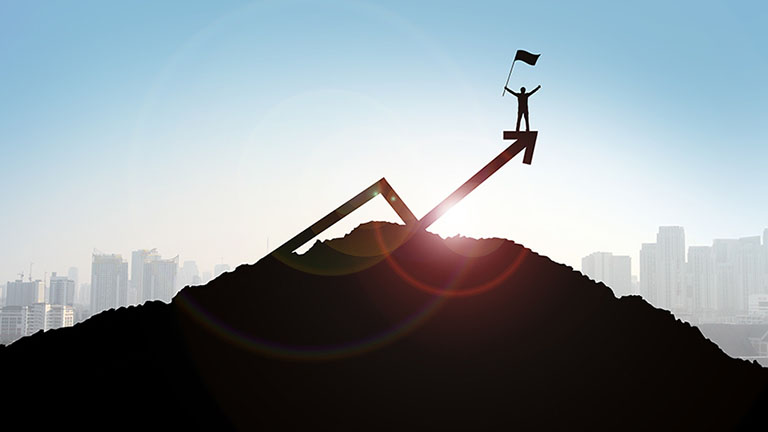 Step 1: Build SEO skills
Before thinking about applying for any SEO related job, you need to make sure that you have the necessary SEO knowledge.
Please take a moment to get to know How do search engines work?, that's all you need to understand SEO overview; to optimize a website for search engines and get it to rank higher in search results.
Learn the different components that make up the SEO process like technical SEO, OnPage SEO and Offpage SEO.
Additionally, you need to make sure you can understand SEO terminology including keyword phrases like keyword research, link building, backlinks, white hat SEO, black hat SEO and any other terms you have read in SEO related topics
Step 2: Improve writing skills
One of the most common SEO tasks is page title optimization, meta description (search description), title and content of the page. You cannot do this successfully if your writing skills are not good.
I still tell my colleagues, people with good writing skills are knowledgeable about the subject they write about and in addition need to have good grasping techniques. And you should refer to the content of How to write standard SEO articles This I have instructed before.
Language is a big barrier if your customers require English content, and if you write content in English make sure you do it fluently. There are no errors in the presentation.
I have met a lot of friends who do technical SEO but are very limited in the article, this is a shortcoming if you work independently. And if you have a team, have your own content development staff, this will be done for you. However, in order to manage it, you still need to understand the written content. And lastly, I recommend improving your writing skills as soon as possible. Because it really matters.
Step 3: Have basic programming skills
You don't have to be a developer then move on to learn SEO but you do need to have some basic programming skills.
You need to read and understand HTML code, know how a web page is structured, and understand the role JavaScript plays in web development.
You need to be able to work with a popular CMS like WordPress to edit the title and description of the page as well as other SEO related settings (permalinks, comment settings, sitemaps, etc.).
Part of your job responsibilities will be guiding developers to make SEO-related changes to a website, so you need to know what to ask and control the outcome.
Step 4: Build analytical skills
For any SEO work you do, you will have to prepare a report for your client or boss. Good SEO reports combine information from different sources like Google Search Console, Google analytics, and other tools with similar analytics data.
It is important that you have the necessary skills to read, interpret and present this information. Knowing how to use tools like Excel and Google sheets is a must.
Step 5: Learn how to use SEO tools
The right SEO tools can make your job easier, as long as you know how to use them correctly.
Besides being familiar with the absolute essentials (Google Search Console and Google Analytics), you also need to learn how to use and configure other SEO tools like:
Yoast SEO – The most popular SEO plugin today. Knowing how to use Yoast SEO doesn't make you a professional SEO but you can't be a pro if you don't know Yoast SEO.
SEMRUSH – This is my recommended SEO tool. It's a tool my team and I use every day for a variety of tasks including keyword research, link building, PPC campaigns, competitor analysis, and more.
Chrome Developer Tools A set of developer tools built into Chrome. You can use them to check the HTML code of a page.
Other SEO tools provided by Google like Page speed insights and Lighthouse.
Step 6: Become an expert in Google Webmaster Guidelines
Google has a set of rules, called Google Webmaster Guidelines. In this document, they explain everything there is to know about their quality standards and codes.
SEO can be complicated at times, and if you're not familiar with Google's guidelines, you can do something that could get your site (or worse, your client's site) penalized, and this can have serious consequences. means loss of rankings and traffic.
This is also something you might be asked in an interview so take the time to read and understand those guidelines.
Step 7: Do it practically, build an SEO experience
As I mentioned above, the job role of an SEO is not limited to knowing SEO concepts and theories but mostly practical.
With or without an officially recognized educational qualification, with or without an SEO certification, to become a successful SEO professional you need to practice SEO and demonstrate it to prospective clients or hirers. You are you can improve the ranking of a website in the list of search engine results returned.
An SEO company or unit will hire you not for your qualifications but for your experience and ability to increase their rankings, helping them get more organic traffic and customers. .
The best way to build your SEO experience and learn SEO is to practice SEO. If you don't have a website yet, this is your first step.
Choose a niche, do your keyword research and start a website as soon as possible.
Do your website SEO and try to get high rankings for as many keywords as you can. There will be difficulties while you do it. Don't give up, learn from your mistakes and keep working until you get some good results (in terms of organic traffic).
This can be your VIP ticket to securing your first client or your first job as an SEO.
Step 8: Become Google Ads Certified
Search engine marketing is not only about SEO, it is also about Paid Search Ads and Google Ads is the most popular PPC platform in the market.
Good advice: Read this to understand the difference between SEO and SEM.
Your main focus is on learning SEO, knowing how Google Ads works, will give you a better understanding of how Google works.
In a typical search results page, Google Ads are shown at the top and below the organic results, and it's good to know under what factors and under what conditions ads can appear higher than the organic results. organic results for a given keyword.
SEO and Google Ads work well together, and it's also another opportunity for you to demonstrate your expertise and offer a wide range of digital marketing services to your clients.
Step 9: Receive the first customer
I mentioned in step 6 that you need to build your SEO experience by building and doing SEO work on your own website first.
Once you feel confident that you know what you're doing and have had some good results, it's time to take it a step further by acquiring your first client.
Your main goal at this stage is to test your skills in a real-world situation and enrich your CV with the resulting concrete hands-on experience.
Go to job portals like mywork, viêclam24h, freelance… and sign up for a freelancer account.
These portals have hundreds of SEO jobs listed daily. Filter requests and apply to SEO jobs you can do based on your current knowledge and experience. You offer low rates to make sure you get a few deals.
Remember that your goal at this stage is not to make a living as an SEO freelancer, but to gain work experience and be ready for upcoming job interviews.
Step 10: Prepare for the SEO Interview
Once you have your SEO skills built and some proof of your work experience, the next step is to prepare for the SEO interview.
Is one SEO company, we've gone through the SEO hiring process and we're always looking for specific things.
Most other companies are probably looking for the same things as us, so follow the tips below to increase your chances of securing your first job as an SEO.
When you're asked to introduce yourself, give an example of SEO work you've done for a client (or your own website). This is more important than anything else. You can then mention any SEO certifications or SEO courses you follow.
Be prepared to answer questions about the Google Webmaster Guidelines and questions like:
"Do you need links to rank a website with high results?"
"How would you optimize a page for a particular keyword?".
"How long does it take for SEO to get results?"
Frequently asked questions about SEO profession
Is SEO a good profession for you?
Yes, if you are really passionate about the Internet. If you don't have a real passion for the Internet and digital marketing in general, becoming an SEO is not a good career choice.
Advantages of working in the SEO industry:
You can start your own business as a freelancer or SEO service.
You can set your own working hours.
You can work from home or remotely.
This is a great opportunity to meet people from all over the world. (If you do to foreign market)
You can work as an SEO in any company. There are many job opportunities.
As the Internet grows, the need for all companies to hire SEO, will become more important.
Defect:
SEO is a fast-changing industry and for some this is good and exciting, for those who have a hard time accepting change, it can be exhausting.
Sometimes customer expectations exceed and in fact what can realistically be achieved for their website.
Sometimes not everything goes according to plan. No matter you design a SEO campaign As good as it is, it doesn't always work as expected. There are many factors beyond your control that can destroy your plans and results.
What is the next step to improve your SEO skills?
To consider expanding your skills and becoming a digital marketing manager.
How much money can you make as an SEO expert?
It depends on your experience, country of residence, proven personal record and a lot of other factors. I believe a good income will come to you when you do well in this SEO profession.
At this Website we have shared a lot of content to help you understand and practice in the field of SEO and expand. You can subscribe, and if you have any questions, we will help you as best we can.
Source link: From learning SEO to doing SEO successfully, you need to go through these 10 steps
– Witgie.com
'Saigon on Steroids': The Desperate Rush to Flee Afghanistan buy boldenone aoc makes republican congressman cry with attack on big pharma