Due to the ever-evolving business environment, it is difficult to keep pace with all the changes. When it comes to market research, the whole concept of marketing has changed due to technological advancement and the emergence of social media. So, as a business leader, you must ensure that your marketing teams are using all of their resources efficiently.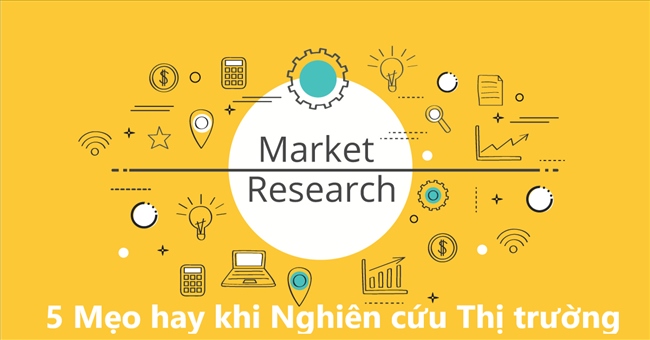 Good tips when doing market research
Here are 5 great tips when doing market research
Tip #1: Define your research goals.
Before you begin your research quest, think about what you're trying to achieve next with your business. Are you looking to increase traffic to your location? Or increase sales? Or convert customers from one-time shoppers to regulars?
Defining your goals will help you fine-tune the rest of your research and future marketing materials. Having a goal for your research will determine the type of data you need to collect.
Tip #2: Learn about your target customers.
The most important thing to remember is that your business serves a specific type of customer. Identifying your specific customer has many advantages such as allowing you to understand what language to use when creating your marketing materials and how to approach building relationships with your customers. When you take the time to define your target customers, you can also find the best products and services to sell to them.
You want to know as much as possible about your target customer. You can gather this information through observation and by researching the type of customers that frequent your type of business. For starters, useful things to know are their age and income. What do they do for a living? What is their marital status and education level?
Tip #3: Realize that knowing who you serve will help you identify who you aren't a good fit.
Take a classic example from copywriting genius Dan Kennedy. He says that if you're opening a high-end steakhouse that focuses on decadent dishes, you'll know right away that you don't want to appeal to vegetarians or vegans. With this information, you can craft better marketing messages to speak to your target customers.
You can decide who isn't part of your target customer base. In fact, for small businesses, knowing who you're not serving can be essential to helping you grow. Why? Simply, if you are small, your advantage is that you can connect far and wide with a specific segment of the market. You want to focus your efforts on the right customer who was forced to spend money on your offer.
If you're slimming yourself by trying to be all things to all people, you'll only dilute your core message. Instead, focus on your target customers. Identify them, drill down, and you should be able to figure out how you can best serve them with your products and services.
Tip #4: Learn from your competitors.
This is suitable for brick-and-mortar businesses as well as internet businesses as it allows you to reach your customers and open up a new perspective on your business. Take a look around the internet and around your town. If you can, visit your competitor's store. For example, if you own a restaurant that specializes in Italian cuisine, dine at another Italian place in your neighborhood or in the next town.
As you experience the business from the customer's perspective, find out what is being done right and wrong.
Can you see areas that need attention or improvement? How are you running things compared to? What is the quality of their products and customer service? Are the customers here satisfied? Also, take a close look at their market segmentation. Who else is sponsoring their business? Are they the same type of spenders as you?
By asking these questions and doing direct research, you can learn a lot of information to help you position your unique selling and craft even better offers for your customers. .
Tip #5: Make your target audience open and let you know everything.
A good customer survey is one of the most valuable market research tools because it gives you the opportunity to reach out to your customers. However, keep in mind that some of the feedback can be harsh, so use criticism as a learning tool to point you in the right direction.
Creating a survey is very simple. Ask questions about what your customers think you're doing right and what could be improved. You can also prompt them to tell you what types of products and services they'd like to see you add, which gives you incredible insights into how to monetize your business more.
Many customers will be happy to give feedback. You can even give customers who fill out a survey a gift like a special coupon for their next purchase.
Extra Tip: Use an Insights & Research Repository
An Insight Research Repository & is a unified research management platform to gain insights into past and ongoing market research. With the use of such a tool, you can leverage past research to get insights faster, build on previously done market research and draw trendlines, using research techniques that have worked in the past, etc.
See also: 5 steps to perform effective market research
Seothetop

Source link: 5 Good Tips When Doing Market Research For Businesses
– Witgie.com