Writing is a dream job, but not for everyone. Some people are hired to write product descriptions in catalogs, others become novelists. However, statistics show that most people who are able to write have a higher chance of becoming a writer of product descriptions, reviews, and tutorials, rather than a competent writer. bestselling novels.
While some content writers have a great life – they can work from home, work on their personal schedule, and do as much or as little as they want, others struggle with their jobs. i'm pursuing. They lack the skills necessary to succeed. Because no matter how talented you are, just having the skill to write isn't enough. So, if you want to be a successful content writer, you need to be fully equipped with the skills that this job requires. Here are 5 skills that I think are essential for those of you who love writing content
1/ Successful content writers must master the different styles of writing
The reason is that each form of writing has its own style of writing. News articles are written in a distinctive style, in a short paragraph, providing the main information at the beginning of the news. Blogging is personal, friendly. Advertisements are usually short and persuasive. In a blank sheet of paper, learn to describe the problem and provide solutions. However, no matter what genre or content you write, writers need to be proactive to create valuable articles and better fit the needs of readers. Content writers need to equip a lot of skills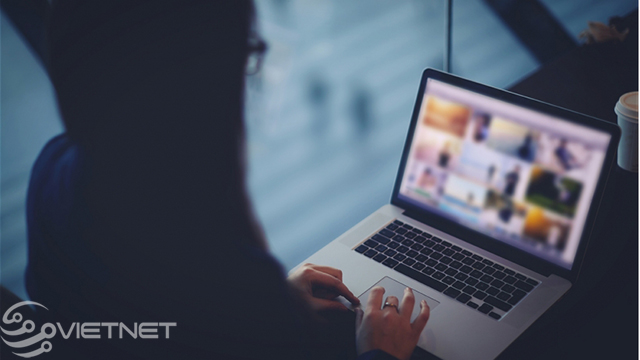 2/ Successful content writers don't pick random topics
"Ideas" is a term in the copywriting industry, which describes the creative process of finding a topic, title, and angles to write about; and ideas start with analysis. Most ideas are generated by a team, but freelancers often do it themselves. Here's how to explain why there are ad groups that specialize in idea generation.
Before doing that, content writers need to:
Understand what their readers need. In marketing often called "buyer". If you know who your readers are, you'll be able to write what they want to read. You write for your readers, not for you personally, your company, or your brand.
According to the keyword statistics of people visiting 1 of my Blog pages, it is found that the keyword "content writing" has better traffic than "content writers", which will lead to a change in the standard of content. article title. In the next article, I will share ideas to make article titles.
Check the level of competition. Successful content is what is different from what has been shared. A competitive content that provides you with thousands of information. Not only what your competitors are sharing, but also how many links to their content, blog about it, tweet it or post it somewhere. Take a moment to test that competition.
Create a headline the fastest. Once you have your keywords and know about your competitors and readers, take the time to choose a topic and create a headline that attracts readers. That title is obligatory for everyone to read or… maybe not access. The important words in your article are usually placed in the title and description.
You should also see: Why is content the most important thing on the Website?
3/ A successful content writer is the one who creates the original
That's your reputation. Each post with your name can become original. It sounds a bit crazy, with tens of thousands of people writing on the same topic, but your post is easier to see. The talented writer brings a unique voice, a different perspective and a new positive signal to topics that have been covered by too many people before. To check if the content is new, you can use Small SEO Tools. This tool also allows you to check for duplicate content
Stealing content is detrimental to SEO, to your company, and even to you. Protect your reputation and career by being on the lookout for such problems. Before publishing articles, you should use programs to check the freshness of the article. With already posted content, your content can be copied by someone accidentally.
4/ Successful content writers must know about SEO, HTML, CSS and WordPress
Don't panic too much. You just need to know a few basics. WordPress has different levels of automated functionality, the only way to make your text content appear is to dig into the text, manipulate the HTML, manipulate the coding to generate the title tag. and fix useless whitespace. You should take the time to learn the basics. It can be right here on this Website, if you need guidance on something, our technical team will respond quickly to you.
Updating new SEO insights is also important. Search engine algorithms change constantly and writers need to keep up with that. One thing remains constant: if you can write in-depth content from a unique perspective, you will survive…That's for sure.
5/ Successful content writers are social media experts
Name recognition is very important. Media puts everything you need in your arms. Need to create a readership, meet publishing and exchange with industry experts. Once your article is published, the fun has only just begun. The more active you are on the media, the more followers, the more people will see your articles. Successful content writers are dynamic, open-minded, and friendly.
So, think again about writing "successful content" that is not just content written on paper, but it also has to go through many problems you need to improve yourself. Really good writers are advertising experts, SEO experts and programmers on websites, as well as electronic newspapers. With the set of skills equipped. You will succeed and see the work you are doing is the best work.
Compilation: Thuy Linh
Source link: 5 Essential Skills to Become a Successful Content Writer
– Witgie.com