Thankfully, there's been a growing number of websites with beautiful stock photography popping up all over the web. Best of all, they're free. If you are an Entrepreneur and u want stock images. In this post, there is a list of awesome websites for free stock photos.
A small one-column site that was built on Tumblr. They post 10 fantastic images every ten days. No need to be registered. You can subscribe to receive photos directly into your inbox. Unsplash is more "landscape" and "nature" oriented than the others. It is the perfect site to find a nice background or a hero image that gives a fresh look to your design. The UI is a little bit less attractive but is really focused on large breathtaking photos.
Stocksnap.io also has a range of diverse photographs that they add weekly. These high-resolution images are tagged and easily searchable.
This is one of the largest free image directories. It has collated photos from many other free image sites and put them under one roof. So if you are in a rush, then this will work very well with you. Pexels offers high-quality images that are licensed under Creative Commons Zero (CC0). The website tags these pictures fittingly so they are easily searchable.
Gratisography stands out the list for its originality. It has a creative and funny feel that makes it really enjoyable. It will suit more to the creative ones. For high-quality photos with no image restrictions whatsoever, then
this is the resource for you.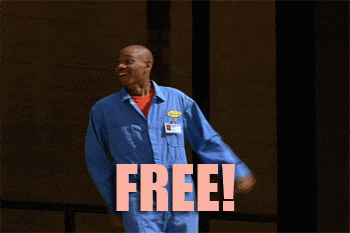 Photographs cover a variety of subjects including the unusual topics of icebergs and volcanoes. Although the photos are free.
Here, photos are uploaded by users as in Creative Commons. You can search and sort your pictures. There are no image restrictions. It offers a range of high-quality photos and thought to be one of the best internal search engine sites.
Freeimages provides free membership for future user and contributors. Clients can download free and premium images in different categories to choose from on their website. All media contents are royalty-free images. The company allows you to reproduce, copy, synchronize, broadcast, edit and modify the media content from Freeimages.
Stockvault has a small but very high-quality collection of stock photos, as well as logo templates, clip arts, textures, and backgrounds. It's the perfect site to find graphics for your website, then, but beware – Stockvault's images are free for personal, non-commercial use only.
Picjumbo has a collection of high-resolution popular images of nearly all categories. New images are added on a daily basis. First, there are no restrictions – you do not need to credit the author when using images from this website. New photos are uploaded every day and organized accordingly. They have amazing pictures with a wide range e.g. roads, food, fashion, wedding, technology, business, etc.
Morguefile is a free photo archive "for creatives, by creatives." the site served as a free image exchange for creative professionals and teachers to use in their work. All photos found in the Morguefile archive are free for you to download and re-use in your work, be it commercial or not.
The instructions for joining (if you want to create an account, which is not required) are very clear and to the point. There's a link right off their home page to Open clipart's Guidelines as well as a news feed for their Planet blog. The artwork is structured by using a tagging system, which can be found on Open Clipart's tag page when you click on the artist, you can see a list of all of the images that that artist has designed.
Dreamstime sells photos on demand with credits for $0,88 –$22,50 each depending on size and level, and credit pack used. Best prices are with subscription plans. You can choose your plan duration from one month up to one year and your download volume, getting photos for between $0,22 and $5 the unit. Dreamstime is a very valid option to buy cheap stock photos from a reliable outlet.
Free photos for users – Anyone can sign up and download photos completely free for both private and commercial use under a royalty-free license. Earnings for photo contributors with Adsense accounts – For Google Adsense account holders, there's the ability to upload their own photos and earn revenue from adverts placed on the site. This is the only way to earn revenue from FreeRangeStock.
Photographers can contribute their images and under the terms of use, contributors warrant that they have consents and releases. Note that there are identifiable trademarks visible on some pictures. Learn more about trademarks and what to do in this article from Image Brief. The photos are under a CC0+ license.
First of all, I love calligraphic font so kudos to this one for the cool hero title using last paradise font. Life is Pix is a bit similar to Unsplash. It is focused on nature and the city landscape. I go for this one when I'm looking for a nice architecture photo or a city landscape. On Life is Pix, you can also browse photos by photographer directly from the main menu which is a cool thing to note.
Stunning library of over 1 million stock images and videos.
Royalty-free and safe for commercial use, with no attribution required. There are premium images as well.
As all these websites have some awesome shots and really great pictures. You can easily go with one of them.
If you any other website which provides free stock images, do let me know. I will gratful to you.